Social Innovation Summit 2012 Comes to an End
2012-12-07 20:22:05
---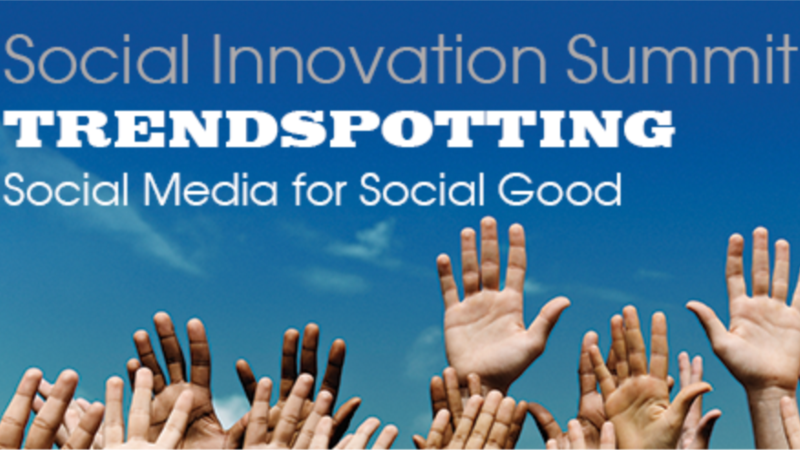 ---
From VOA Learning English, this is the Technology Report in Special English.(1)
从美国之音学习英语,这是在特别英语的技术报告。
More than 700 business leaders, government officials, investors and other people gathered last week in Mountain View, California.(2)
超过 700 商界领袖、 政府官员、 投资者和其他人聚集在美国加州山景城的最后一周。
They went there to attend the Social Innovation Summit. Landmark Ventures, a financial advisory company, organized the event.(3)
他们去那里参加社会创新峰会。具有里程碑意义的合资企业,一家金融咨询公司,组织了此次活动。
It is an invitation-only conference aimed at finding new ways to deal with old problems.(4)
它是只能邀请的会议,旨在寻找新的办法来处理旧的问题。
Problems like traffic jams. That is an issue that student entrepreneur Christian Bruggemann hopes to solve.(5)
交通堵塞等问题。这是基督教 Bruggemann 希望解决该学生企业家的问题。
"Traffic is actually really bad in most countries and we thought there must be some way of doing something about it."(6)
"交通是其实真的不好在大多数国家中,我们认为必须有某种方式做些什么。
Last week, his Team Graphmasters received a Microsoft Imagine Cup Grant of $100,000. The German team won the prize for its "nunav" traffic management system. Here is how it works.(7)
上周,他的团队 Graphmasters 收到微软想象杯赠款 100000 元。德国团队奖其"nunav"的交通管理系统。这里是它的工作原理。
"Everyone that's using our system sends his current position as well as the destination to our servers every 30 seconds.(8)
"大家都使用我们的系统发送他当前的位置,以及目的地向我们的服务器每隔 30 秒。
And with that information our central system can reroute all of the cars in a way that everyone gets his individual best possible route."(9)
有了这些信息我们中央系统可以重排的所有汽车每个人获取他个人的最佳可能路由的方式。
Christian Bruggemann says early research with the system has been promising.(10)
基督教 Bruggemann 说早期研究与系统已有前途。
"We found out through our simulations that it could be possible to save up to 20 percent of the fuel consumption.(11)
"我们发现我们的仿真程序通过它可能要保存达 20%的燃料消耗量。
What's even more interesting is that it can save up to 50 percent of the time you spend in traffic so you could get to your destination twice as fast."(12)
更有趣的是时间的,所以你可以到达你的目的地快两倍它可以在交通保存达 50%的你所花费"。
A team from Uganda also was invited to the Social Innovation Summit. Team Cypher256 has developed a mobile app aimed at improving health care for pregnant women in Africa. Aaron Tushabe is a member of the team.(13)
来自乌干达的一个小组也被邀请参加创新社会首脑会议。团队 Cypher256 制定了旨在改善卫生保健,孕妇在非洲一个手机应用程序。亚伦 Tushabe 是团队的成员。
"Maternal and infant mortality rates are extremely high in the community. On average, in sub Saharan Africa, we have mothers dying almost every minute from pregnancy related complications."(14)
"产妇和婴儿死亡率是极高的社会。平均而言,sub 撒哈拉非洲,我们在母亲死亡几乎每分钟从怀孕相关并发症。"
The app is called WinSenga. It measures fetal heart sounds to help establish the heart rate, age and position of the fetus in the mother.(15)
该应用程序被称为 WinSenga。它的措施胎心音来帮助建立在母亲的心率、 年龄和胎儿的位置。
That information is recorded and stored for future use. Aaron Tushabe says the device is similar in operation to an ultrasound test, but is far less costly.(16)
该信息是记录并存储以备将来使用。亚伦 Tushabe 说,设备是在超声测试,操作上类似,但远低于成本高昂。
"With an ultrasound scan, mothers have to pay about five dollars each to access antenatal care, which is very expensive in a community where people still live on less than a $1 a day."(17)
":"与超声扫描,母亲有支付每个访问产前检查,这是非常昂贵的社会人仍然生活少于 1 美元一天约 5 美元。
And he says not having to depend on ultrasound equipment adds an even greater benefit.(18)
他说不不必依赖超声设备添加一个更大的好处。
"Even better we see the medical personnel being able to move into the communities then offer the antenatal diagnosis right there."(19)
"更好的是我们看到医务人员能够将移入社区,然后提供产前诊断右有。"
Team Cypher256 received a Microsoft Imagine Cup Grant of $75,000 to help continue the project.(20)
团队 Cypher256 收到微软想象杯授予 75 000 美元,帮助继续该项目。
This is the third year for the Social Innovation Summit. The event is held two times a year, once in New York and once in California. The first one in 2012 was held in May.(21)
这是社会的创新问题首脑会议的第三年。该事件是一年两次、 一次在纽约,一次在加州举行的。在 5 月举行了 2012 年的第一个。
The United Nations' Office for Partnerships helped to organize the event.(22)
伙伴关系的联合国办事处帮助组织在事件。
All Articles fetched from Voice of America RSS (Really Simple Syndication) feeds and copyrighted by voanews.com